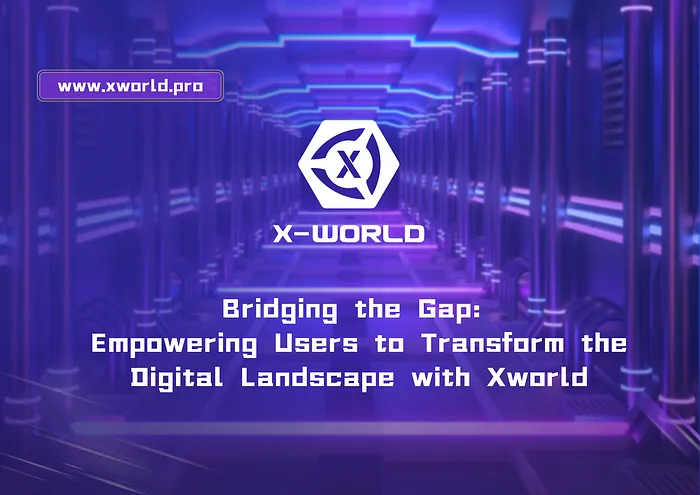 The digital market under Web2 has been largely dominated by tech giants such as Google, Apple, Facebook, and YouTube. However, this concentration of power raises concerns related to user control, data ownership, and limited competition. To address these issues, joining the Xworld platform, a Web3-designed app recommendation platform, presents an opportunity for users and players to change the current situation. Xworld aims to provide a low-entry point for Web2 users to enter the Web3 world while returning the value generated from users' attention back to them. Additionally, it enables influential individuals to continuously contribute to the platform's growth while earning substantial rewards. Moreover, Xworld strives to create a fair, transparent, and efficient matchmaking platform for developers, advertisers, and partners.
The Problems with Web2:
The dominance of tech giants in the Web2 digital market has led to several problems that hinder user empowerment and innovation.
1. Concentration of Power:
Tech giants have gained significant control over the digital market, limiting competition and monopolizing user attention. This concentration of power restricts user choice and hampers diversity.
2. Limited User Control and Data Ownership:
Under Web2, users often surrender their data without clear ownership or control. This lack of control exposes users to privacy breaches, targeted advertising, and surveillance, eroding trust and autonomy.
3. Lack of Transparency and Efficiency:
Web2 platforms may lack transparency in their algorithms, leading to biased content distribution. Additionally, the advertising ecosystem can be inefficient, with opaque processes and limited opportunities for fair competition.
The Potential of Xworld:
Xworld, as a Web3-designed platform, offers several features and opportunities that can help address the problems associated with Web2 dominance.
1. Low Barrier to Entry:
Xworld serves as a gateway for Web2 users to seamlessly transition into the Web3 world. By providing a user-friendly interface and intuitive experience, Xworld reduces the entry barriers and encourages wider adoption.
2. Value Return to Users:
Unlike Web2 platforms that often monetize users' attention without sufficient returns, Xworld aims to ensure that the value generated from users' attention is directly returned to them. This approach empowers users and promotes a fairer distribution of benefits.
3. Incentives for Influencers:
Xworld recognizes the influence of individuals and allows influential users to continuously attract new users and promote the platform. In return, these influencers receive substantial rewards, creating a mutually beneficial ecosystem.
4. Fair and Transparent Matchmaking:
Xworld strives to establish a fair, transparent, and efficient matchmaking platform for developers, advertisers, and partners. By creating an environment that values fairness and openness, Xworld encourages collaboration and innovation.
How Users and Players Can Drive Change:
Users and players have a crucial role to play in transforming the digital landscape by joining the Xworld platform and actively participating in the following ways:
1. Embrace Web3 Adoption:
Users can transition from Web2 to Web3 by joining Xworld and exploring the diverse range of app/dApp recommendations. This shift contributes to the growth of a decentralized ecosystem.
2. Spread Awareness:
Users can promote Xworld and the benefits of Web3 to their network, raising awareness about the platform and encouraging others to join. By educating others about the advantages of a user-centric and transparent digital landscape, the community can expand.
3. Participate and Contribute:
Actively engaging with Xworld, providing feedback, and collaborating with developers and partners can shape the platform's future. Users can actively participate in decision-making processes, enhancing user control and fostering innovation.
Conclusion
In conclusion, the dominance of tech giants in the Web2 digital market presents challenges such as power concentration and limited user control. However, by joining the Xworld platform, users and players can actively contribute to changing the status quo. Xworld, as a Web3-designed app/dApp recommendation platform, offers a low-entry point to the Web3 world, returns value to users, empowers influential individuals, and provides a fair and transparent matchmaking platform. Through active participation, spreading awareness, and supporting developers and advertisers on Xworld, users can drive the transformation of the digital landscape towards a more decentralized, user-centric, and innovative ecosystem. Together, we can challenge the Web2 dominance and shape a better digital future.